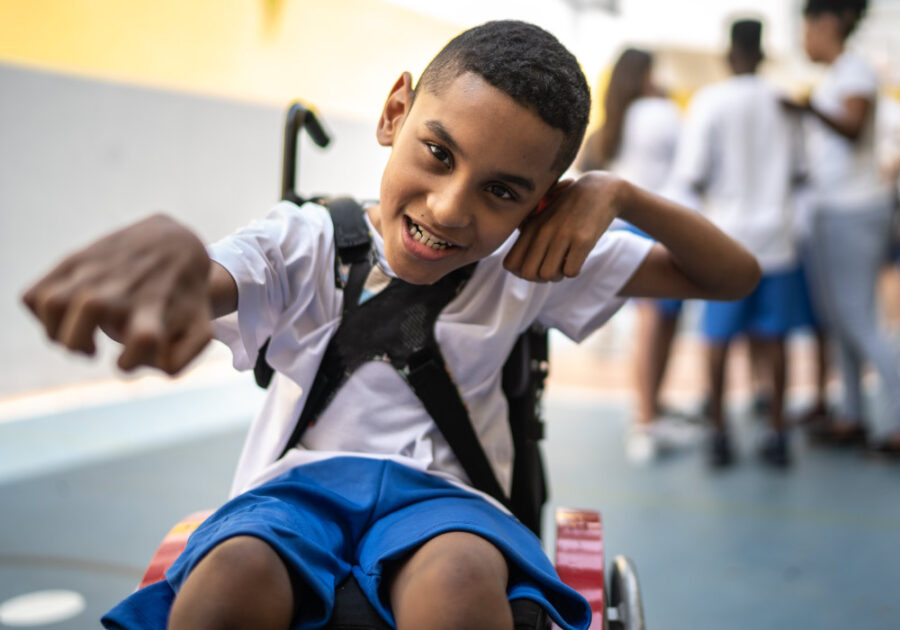 At Austin Pearls Pediatric Dentistry, we recognize that children who are neurodivergent and/or who have certain medical conditions, disabilities, and diagnoses can require special care and attention when it comes to their oral health. Our compassionate team has received extensive training when it comes to the unique physical, behavioral, emotional, and cognitive needs of children. Every child is welcome at our office!
Accessible Comprehensive Dental Care for Kids
Our experienced pediatric dental team offers preventive, restorative, and emergency services to help infants, children, and teens enjoy strong teeth and healthy gums. We strive to help all children, particularly those with special needs and disabilities, feel as comfortable as possible at our office. We also aim to empower parents and caregivers with the knowledge and resources they need to maintain their child's positive oral health habits at home between checkups.
Our Child-Friendly Office
We have designed our warm and welcoming office with your child in mind! The walls have fun artwork, there are TVs in the private treatment rooms, and the waiting room has toys, books, and tablets.
Individualized Care for Patients with Special Needs
We understand that various challenges exist for patients with special needs. Before your child's visit, please notify us regarding the specifics of our child's situation so we can do our best to provide individualized care. This information can guide how we approach treatment so your child can have a positive experience from start-to-finish.
If your child is anxious about their visit to the dentist, they may benefit from sedation dentistry. A tour of our office and meet-and-greet with their team before their appointment can also help ease your child's worries.
Schedule Your Family Block Appointment at Austin Pearls Pediatric Dentistry!
Establishing healthy oral hygiene habits early can help your child prevent dental disease and many oral health issues as they grow up! Please let us know if you have any questions about how we can assist you with caring for your child that has special needs. Together we can help your child enjoy a healthy, beautiful smile.