First Visit
Your Child's First Visit
Planning your child's initial visit to our office? We can't wait to meet you! Our team understands that it can be a little intimidating not knowing what to expect for your child's visit, so we want to provide you with a general outline so that you can feel prepared. If you have any questions before their appointment, please get in touch with our office and we'd be happy to answer them! We are welcoming new patients!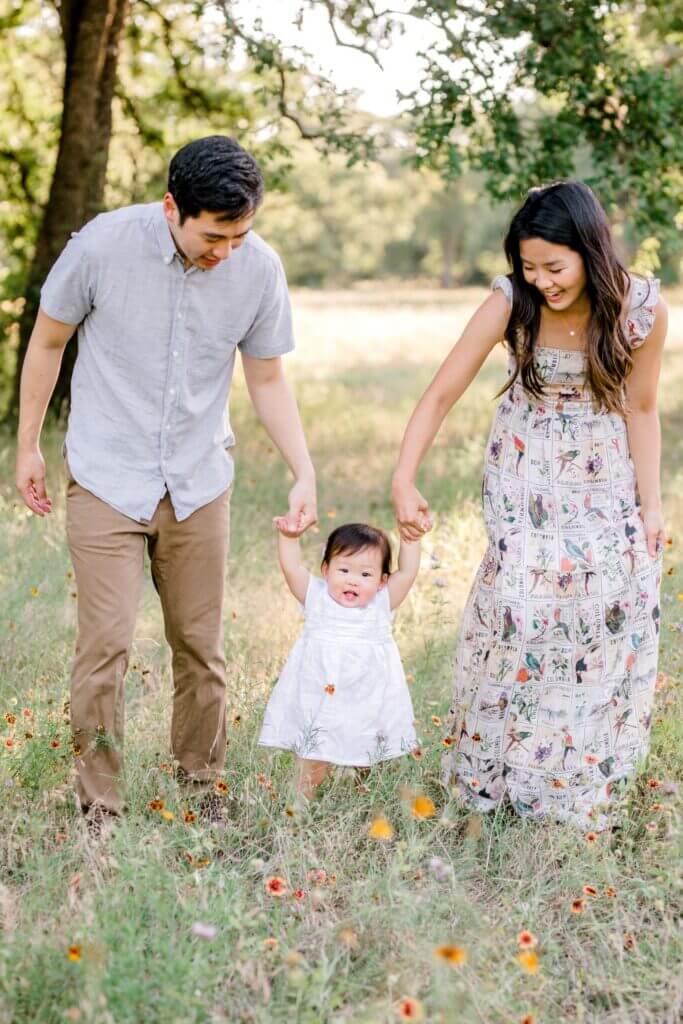 When Should My Child Have Their First Dental Visit?
The American Academy of Pediatric Dentistry recommends that you follow the rule of firsts when it comes to taking your child to the dentist. They advise that children should have their first dental checkup by their first birthday or when their first tooth erupts, whichever comes first.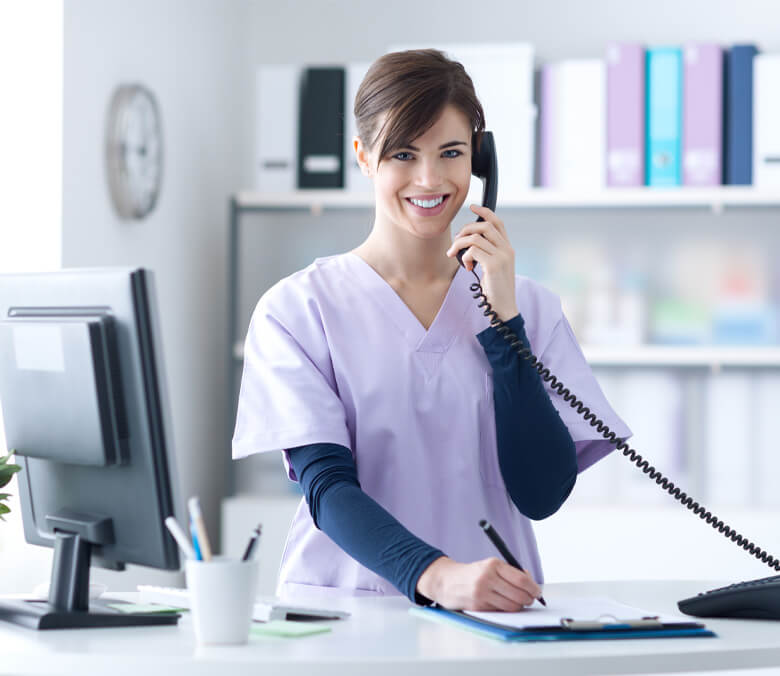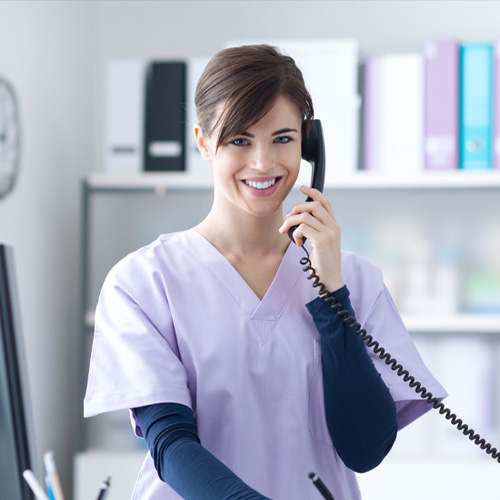 What to Expect
The Check-In Process
When you check in at our office, we ask that you bring your ID and insurance information (if applicable). To expedite the process, you can also fill out your child's new patient forms ahead of time and bring them with you to our office. If not, that's okay! We just ask that you get to our office at least 15 minutes before your scheduled appointment time to fill them out.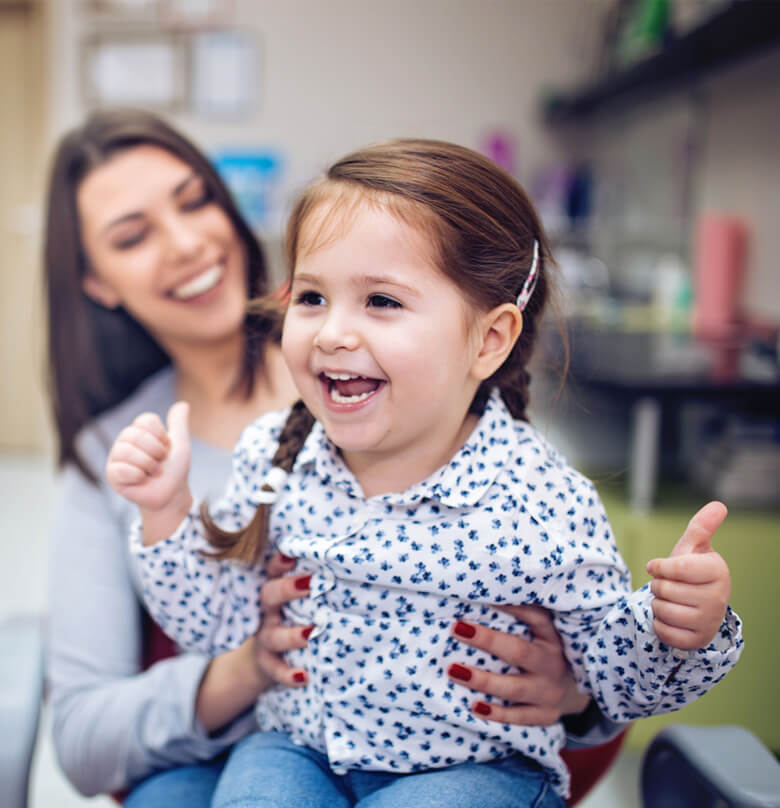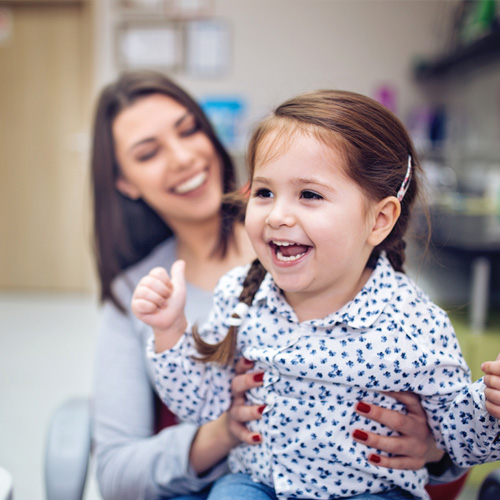 The Appointment
Your time is valuable to us and we strive to see you on time, every time. That means we'll start your appointment when it's supposed to start, so that you don't have to wait around. When we call you back to the treatment area, we'll take any necessary X-rays of your child's teeth and then have them sit back in their designated dental chair. If they're old enough, our hygienist will perform a thorough dental cleaning. Then, one of our knowledgeable dentists, Dr. Ryu or Dr. Kim, will be with you shortly to introduce themselves and take some time to get to know you and your child. They will also examine your child's teeth and look over any X-ray results to set a benchmark for your child's smile moving forward.
How often should I schedule dental visits?
Children should visit the dentist at least twice per year for routine cleanings and dental exams just like adults. Routine dental care from a young age will help them maintain healthy teeth and gums now and well into the future. It also helps kids get used to visiting the dentist, so they are less likely to develop dental anxiety.
How early should we plan to arrive?
We typically ask parents to aim to arrive at least ten minutes before their child's appointment is scheduled to begin. For the first visit, however, we recommend arriving an additional ten minutes early to fill out new patient paperwork. This also provides your child with an opportunity to play in our kids' play area and get to know our office!
What if my child has special needs?
If your child has any special needs that our team needs to be aware of, we recommend contacting our team prior to your child's first appointment if possible. This will give us time to make the proper accommodations that they need to have a successful dental visit. We find that it can also be helpful to arrive to their first appointment extra early or come in the day before for a quick meet and greet.
How can I help my child have a successful first visit?
Kids look to the adults in their lives when figuring out how to respond in new situations. We believe that one of the best things parents can do during their child's first dentist appointment is to keep things light and positive. You are also welcome to stay with your child for the duration of their dental treatment.