Dental Cleaning & Exams
Pediatric Dental Cleanings & Exams
in Austin, TX
For kids to keep their teeth and gums in tip-top shape, establishing a good at-home oral care routine and visiting the dentist regularly is crucial. Whether you need to schedule your child's very first dental appointment ever or you're looking for a new experienced pediatric dentist in Austin, our team at Austin Pearls Pediatric Dentistry would be more than happy to assist. Give us a call or send us a message to schedule your child's visit today!
How often do children need dental cleanings and exams?
Kids should visit the dentist for routine dental care just as often as adults, or twice per year. Regular dental visits are important because they allow our team to diagnose and treat dental issues sooner rather than later, which means it's more likely that your child can receive treatments that are less time-consuming, invasive, and costly. Establishing a dental home for your child from a young age will also help teach them the importance of dentistry and reduce their anxiety about visiting the dentist since our office will feel more familiar with each visit.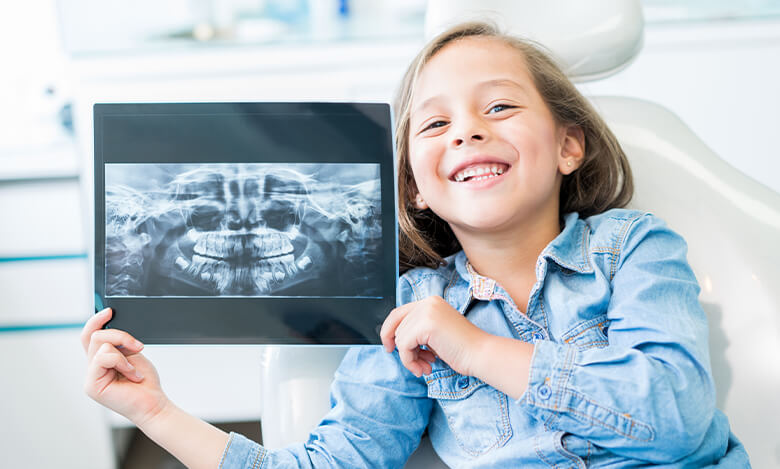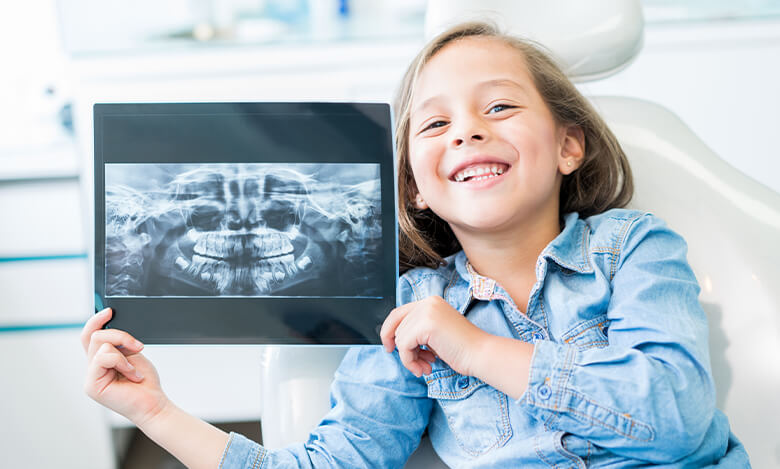 What happens during a pediatric teeth cleaning?
Your child's visit may begin with routine X-rays being taken. Then, their dental hygienist will start the teeth cleaning by carefully scraping away built-up plaque in between the teeth and around the gumline, areas that are hard for patients to thoroughly clean themselves. A special gritty toothpaste is then used to brush and polish the teeth. The hygienist may also floss your child's teeth depending on their age and how many teeth they have. They might ask questions and make notes about potential dental issues that they want Dr. Ryu or Dr. Kim to take a closer look at as well.
What else can I do to help my child maintain optimal oral health?
If your child does not have dental sealants on their molars, scheduling a sealant treatment after their cleaning and exam is a great way to prevent tooth decay from occurring in hard-to-brush areas. Fluoride treatments are another quick, easy, and inexpensive preventive treatment that can be added onto a patient's routine dental visit. Of course, brushing twice a day at home is an essential part of keeping the teeth healthy and clean, and establishing a thorough at-home oral care routine is critical for children to have healthy, happy smiles!