Team
Meet Our
Friendly Dentists & Team
Our team is passionate about providing you and your child with a positive, stress-free dental experience. From the moment you walk in the door, you'll be greeted with a warm smile and our team will help you get checked in and situated. When it comes to treatment, we use a gentle touch and we'll walk you and your child through every step in the process. We're all about sharing pearls of wisdom and teaching children how to care for their smiles in a fun, relaxing environment!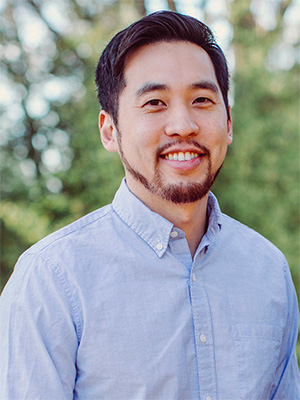 Schedule Online
Dr. Chang Ryu Board Certified Pediatric Dentist
Dr. Ryu grew up in Denver, Colorado before heading to Emory University in Atlanta, Georgia to complete a double major in art history and biology. He then went on to earn his Doctor of Dental Surgery degree from New York University. After dental school, Dr. Ryu completed a one-year general dentistry residency in New York City and then a renowned fellowship at the Rose F. Kennedy Center for children with special needs at the Albert Einstein College of Medicine. Following his passion for treating and helping children, Dr. Ryu attended a two-year specialty program at NYU in pediatric dentistry where he served as chief resident his final year before becoming a board-certified pediatric dentist. At his NYU residency, Dr. Ryu was also lucky enough to meet his future wife and pediatric dentist, Dr. Michelle Kim. After a couple of years practicing in Brooklyn, Dr. Ryu and Dr. Kim moved to Austin, and are proud to call it their new home. During his free time, Dr. Ryu enjoys running, golf, and traveling worldwide with his wife.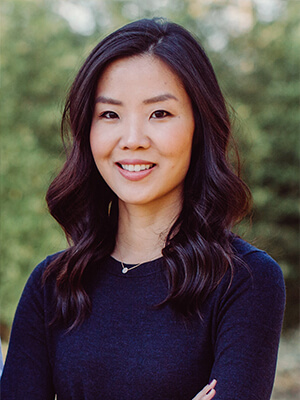 Schedule Online
Dr. Michelle Kim Board Certified Pediatric Dentist
Dr. Michelle Kim was born and raised in New York and received her bachelor's degree from the prestigious Cornell University. She went on to earn her Doctorate of Dental Surgery degree at New York University and stayed at NYU to receive her specialty training in pediatric dentistry. Dr. Kim is a board-certified pediatric dentist and a Diplomate of the American Board of Pediatric Dentistry. While at NYU, Dr. Kim received extensive training in preventive and restorative dentistry, oral conscious sedation, hospital dentistry, and management of the medically complex and special needs patient. Through the NYU Global Outreach Program, Dr. Kim has been able to travel internationally to places such as Grenada and Nicaragua to provide preventive and restorative treatments to children in need. In her free time, Dr. Kim loves trying out new restaurants with her husband, doing pilates, enjoying the outdoors, and traveling to new destinations.
We Are Proud Members of the Following Organizations:
Diplomates of American Academy of Pediatric Dentistry
American Dental Association
Capital Area Dental Society
Texas Academy of Pediatric Dentistry
Texas Dental Association