Sedation Dentistry
Pediatric Sedation Dentistry
in Austin, TX
Dental sedation can be incredibly helpful when it comes to helping anxious patients relax, and it can make dental appointments much easier for kids to get through. We understand that visiting the dentist is not usually a kids' favorite activity, so we do what we can to make their experiences as relaxed and comfortable as possible. If you want to learn more about pediatric sedation dentistry or add nitrous oxide or oral conscious sedation to your child's treatment plan, please contact us!
What does dental sedation feel like?
Our office provides two choices for dental sedation: nitrous oxide and oral conscious sedation. Nitrous oxide can make patients feel happier, which is why it's also called "laughing gas," or it can make them feel calm and content. Nitrous oxide is great for patients undergoing minor procedures or those who have mild anxiety. Oral conscious sedation puts patients into a deeper state of relaxation where they feel groggy and tired, making it better for lengthy restorative treatments and patients who have a hard time sitting still in the dental chair.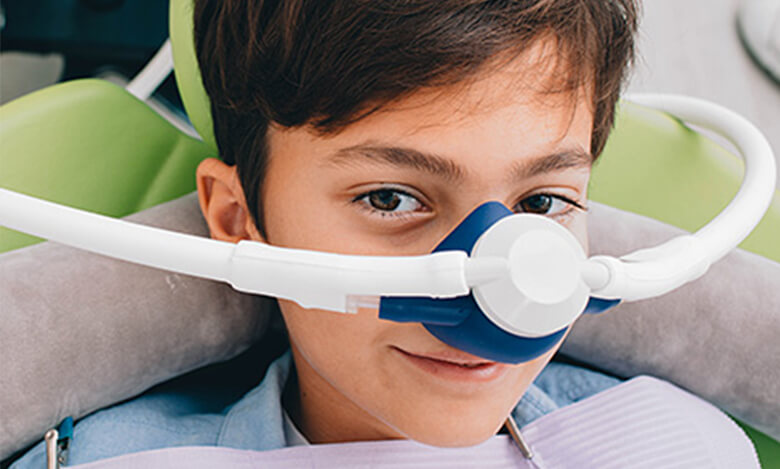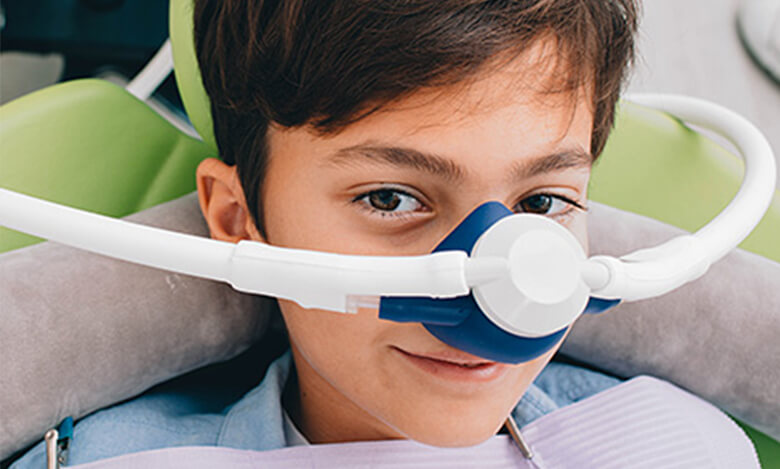 Does dental sedation come with any side effects?
After your child's visit, they are likely to feel a little worn out. Other minor side effects include headache, dry mouth, nausea, and dizziness. Not every patient experiences side effects after receiving dental sedation, and they typically wear off within 24 hours. The best thing to do is let your child rest as much as possible after their visit, especially if they are experiencing side effects. If your child ever develops a fever or their symptoms aren't mild or last for a long time, please give our office a call so that we may assist.
Can my child return to school after receiving dental sedation?
If your child just needs some nitrous oxide to get through their routine cleanings and exams, they will likely be fine to return to school after their appointment, as the effects of nitrous oxide typically wear off within 15 minutes of breathing normal air. If they are undergoing an advanced restorative procedure, like a root canal, or oral conscious sedation was added to their treatment plan, they should go straight home after their appointment to rest and recover. Recovery times vary by patient and procedure, but we will provide you with adequate aftercare instructions.