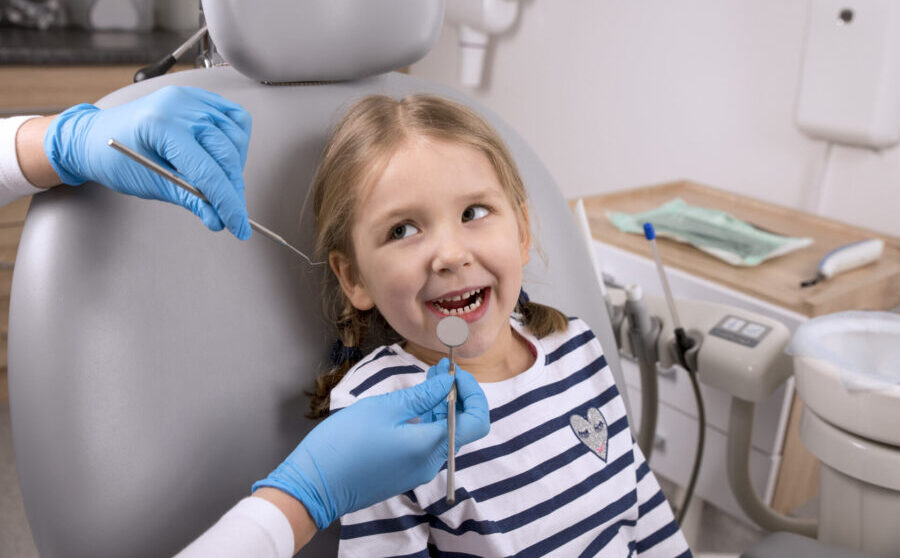 At your child's preventive dental visit, we will check their oral health, clean and polish their teeth, and floss their teeth. We may also recommend a fluoride treatment! Why should children get a fluoride treatment at the dentist?
What Is Fluoride?
Fluoride is a mineral found in soil, rocks, water, and certain foods. Thanks to decades of research, we know fluoride helps prevent cavities. How does it work? When your tooth enamel absorbs fluoride, the mineral combines with the calcium and phosphorus in your teeth. These minerals keep your enamel strong and can even reverse early-stage tooth decay!
How Does the Dentist Use Fluoride?
Fluoride is added to many tap water systems, toothpaste, and mouthwash. You can also get brush-on fluoride treatments at the dentist's office. Fluoride treatments benefit just about everyone, but they're especially good for children. Pediatric patients are more vulnerable to tooth decay because their baby teeth have thinner enamel. Many children also have trouble maintaining good oral hygiene. Fluoride helps protect your child's oral health while their teeth develop and they learn good oral hygiene habits.
How Much Do Fluoride Treatments Cost?
If you have dental insurance, odds are your plan will cover at least one fluoride treatment per year. For patients without insurance, fluoride treatments are usually between $15-25, which is a small price to pay to prevent cavities!
Is Fluoride Safe?
Research has confirmed repeatedly that fluoride is safe in reasonable amounts. The amount of fluoride in water systems, dental products, and fluoride treatments is closely regulated, so it's rare for anyone in the United States to get too much. However, children may get too much fluoride if they ingest high volumes of toothpaste, so it's important to supervise your child when they brush their teeth and encourage them to spit out their toothpaste when they are finished brushing.
Fluoride Treatments for Kids in Austin, TX
Our office wants every child who walks through our doors to feel comfortable and safe. Whether your child needs routine preventive care, including a fluoride treatment, or something more specialized, our team is here to help. Please contact us today with any questions or to set up an appointment!
Image from Authority Dental under CC 2.0